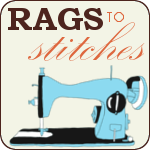 This week my recipe is my own creation. I love experimenting in the kitchen. I throw things together and hope it comes out yummy! My specialties seem to be soup and pasta. I asked my kids what we should call this and one of them burst out with "Noodle Wonder." And of course our last name goes well with that so in order to give myself credit, I decided it should be called "Newell Noodle Wonder." Enjoy!

Noodle Wonder
2 boneless, skinless chicken breasts, cooked and diced
1 tbsp. olive oil
fresh garlic, finely chopped
1 medium onion, diced
1 can diced tomatoes, undrained
dried basil
8 oz. egg noodles
Grated Parmesan cheese
Cook egg noodles as directed on package. Saute garlic and onion in olive oil for 7-8 minutes. Add tomatoes, basil and chicken. Simmer for 4-5 minutes. Combine with cooked noodles. Serve with Parmesan cheese on top.